Robert Owens - Bringing down the walls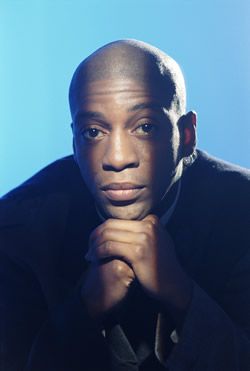 Voici mon second podcast. Un titre que j'affectionne tout particulièrement : Bringing down the walls de Robert Owens. Je garde toujours l'espoir de pouvoir enregistrer un titre avec lui puisqu'il a récemment fait un featuring sur quelques morceaux de Sun Trust signé chez Cyclo, mon label également. On en reparle plus tard…
Dans l'immédiat voici la bio de bob :
Though electronica has always been a producer's medium (and the few vocalists keeping their head above water are usually woman), Robert Owens became one of the figures most associated with the late-'80s golden era of Chicago house. Born in Ohio in 1961, he grew up singing in the church, but was working as a DJ when he met pioneering Chicago producer Larry Heard in 1985. The pair formed Fingers Inc. with Ron Wilson, and released a few excellent singles ("You're Mine," "It's Over") and the 1988 full-length Another Side.The group dissolved soon after, though, as Heard's burgeoning solo-production career (as Mr. Fingers) took over.
Owens had already released tracks on his own - "Bring Down the Walls" and "I'm Strong" for Alleviated, with production from Heard - and he signed a solo contract with 4th & Broadway. His 1990 LP Rhythms in Me was a solid effort, though it soon disappeared within the quickly disintegrating Chicago house scene. (One of his best-known features of the late '80s, the epic house moment "Tears," appeared under the names of Frankie Knuckles and producer Satoshi Tomiie.)
Owens had basically retired from music by the early '90s, preferring instead to run his own Christian bookstore. By 1996, he'd returned to dance music with Ordinary People, a two-part EP for Musical Directions. He teamed up with Tomiie and Cevin Fisher for a track from Tomiie's Full Lick LP in 1999, and one year later Owens appeared on the Photek smash "Mine to Give."

Robert Owens - "Bringing down the walls"

Évidemment si vous aimez ce titre, achetez le! On peut toujours le trouver sur quelques compils. Bon courage quand même.