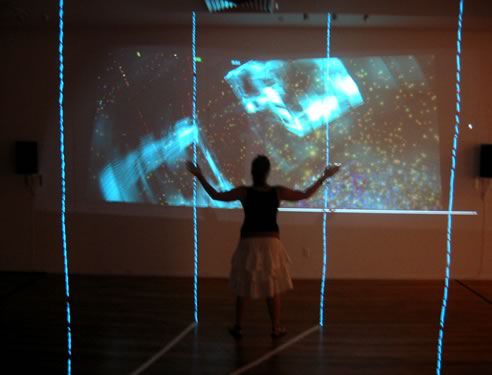 Cette interface est largement inspirée de Minority Report. La vidéo vous explique comment ça fonctionne.
"Infinite City" is a collaborative installation by Miro Kirov, Principal Studio IMC 3D Animator, Jean-Marc Gauthier, Principal Architect and 3D Worlds Designer, and James Tunick, founder and President, Studio IMC.
The installation involves real-time interactive 3D graphics and gestural control over visuals and spatialized sound through ultrasonic sensors, all within an immersive virtual environment.
Le site :