Musique gratuite via les Blogs audio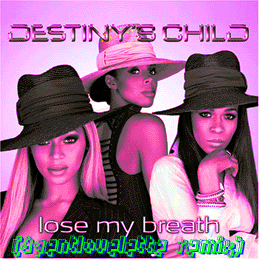 Toujours dans la rubrique : musique gratuite. Voici une liste de Blogs audio (audioblog) classés par genres. Je vous rappelle qu'il est interdit de télécharger de la musique sans en payer les droits. Vous ne pouvez télécharger de la musique gratuitement que si l'auteur vous y autorise.

ÉCLECTIQUE
#1 In Belgium, 2 Trombones+Crossbow, 3hive, 15 Min. 2 Listen, 20 Jazz Funk Greats, 80's Tunes, 510 to 514, 10,000 Things, Achtung Baby!, Acousticwoodlands, Adoru, ANAblog, Angelfish, Angels 20, Antificial Radio, Audiography, Aurgasm, Awful Thom's Cabin, Bars and Guitars, Bedazzled!, A Best Truth, BigRockCandyMountain, Birth/Music/Death, Blah Spot, Blog this Way, Blogotheque, Bloggio Oddio, Blow Up Doll, Bomblog, Bootleg, Borrowed Tunes, BowBow2, Broken Cadence, Bubblegum Machine, Buked and Scorned, Bumrocks, Captain's Crate, Club Lonely, Comet/Star/Moon, Comboplates, Comfort Music, Cool Hand Bak, The Cool Out, Copy, Right?, Cotton Candy Hammer, Cowboytranceorchestra, Coverville, David F. Presents, DeviceIsSecurity, Dirty Poodle, Dozerblog, Dream Chimney,Dr Drak Bazaar, Dump In a Box, Eclectic Sound Basement, EderBlog, EJFlavors, Em P Me, EmptyFree, Entroporium, EuroRanch Log, Evil Closet Monkey, Exiled Afrikan, Faint Deluded Smile, Fol de Rol, Fresh Tunage, Fluxblog, FuturismAin'tShit, Garage Hangover, Gathering Dust, Get Levitation, Grapejuice +, Gutterbreakz, Headphone Sex, Hey Mercedes, Hippocampus, The Hound, IckMusic, Idiot's Guide to Dreaming, ILMiXor, Imprudent Marriage, Jeff's Cubicle, Just For a Day, Keep the Coffee Coming, Kenneth Trax, Kick and Go, Kittytext, Lacunae, Largehearted Boy, LastNightMP3SavedWife, Laundromat-United, Lil' Mike, Listen!, Listoplay, Little Hits, Locust St., Lost in the 80's, Louder than War, Mangos and Mandolins, Marx v. Monorail, MasterMix, Megalomania, Mez Ecl Ext, Microlips, Million Miles Away, Moistworks, Monkey SARS, Monkey vs. Robot, Mudd Up!, Muppet Pastor, Music Is a Virus, Music For Robots, Mystical Beast, Naugahyde Life, Nervous Music, The New Black, Nite Songs, Nimbus Coleman, No Frontin', Just Music, NPR: AllSongsConsidered, Nuclear Beef, The Of Mirror Eye, Off City Limits, One Track Minds, Oorsmeer, Orchard Lounge, Order of Progress, ORTF, Otsikheta Ame!, PCL LinkDump, Perfect Green Blanket, Pimps of Gore, Planet Blarg, Play/Pause, Pop 77, Pop Is Pablum, Poptext, Poptones, Punkassbitch, Radio Babylon, Radio CRMW, Radio KRUD, Ready Rock Moe Rex, Th'Real Thing, Retrobabe, Revolution in the Head, Rhetoric Pig, Riff Central, Robosexual, Rusty Spell, Said the Gramophone, Scene Point Blank, Scenestars, Scissorkick, Seibuone's 45, The Selector, Silence Rhythm 2, Sleeve Notes, Smashed Robot, So Cynical/Hip/Full, Something Old/New, Songs: Illinois, The Sound of 7, SoundScience, SAA: Baby Snakes, A Spoonful of Lester, Spread the Good Word, Stereogum, Sticker Shock, Stypod, The Suburbs are Killing Us, Suckapants, Swound, Take Yr. Medicine, Talkie Walkie, Techno Rebels, Teenage Kicks 3K, Telephone Thing, Thought+Expression, Throbbing Skank Ape, Throwaway Style, Trouble Crunk, Tuning, Turquoise Days, Tyrone Shoelaces, U Mean Competitor, Uncritical, Universal Pop, Vinyl Mine, Vociferous Slam, WFMU'S On the Download, WitnessExchange, Womenfolk, Work 4 It, Yewknee, YouDon'tHave2EntertainMe.


SOUL/FUNK/RNB
#1 Songs In Heaven, Diddywah, Ear Fuzz, Funk 45, Funk You, Home of the Groove, Monkey Funk, Music From My Loft, Soul Club Jukebox, Soul Sides, Vinyl Podcast.

HIPHOP/REGGAE
The 3, 45 Blog, African Hip Hop, Art of Rhyme, Better Than Yours, The Box, Breaking Ranks, Broke BBoys, Can I Bring My Gat?, Cocaine Blunts, Cuban Links, DigiCrates, Eric's Archives, Free Motion Hiphop, Government Names, Hardly Art, Hectic, Hip Hop Music, Honey Soul, Houston So Real, Lemon Red, Low End Theory, The Perfect Beat, Popadopalis, Rap Nerd, Razorbladerunner, The Rookie, Sartwell's Reggae Guide, Steady Bootleggin', Straight Bangin', Street Dreams, Treat Williams, Turntable Lab, Versionist Riddim, We Eat So Many Shrimp, Weave In They Hair, Weekly Vinyl.


JAZZ
Dark Funk, Hot Dance/Jazz, Jazz and Conversation, Polish Jazz, The Red Hot Jazz Archive, xanax taxi.


BLUES/FOLK/OLDTIMEY
American Memory Audio, American Music, Cantaria, Honey Where You Been?, Honking Duck, The Ragtime Ephemeralist, Tinfoil, Uncommon Folk.


ROCK//POP/INDY
4F, 7 and 7 is, Aging Rapidly, Angels Twenty, AutoRadioABordo, Bastard Camus, Bedroom Dancing, Th' Big Ticket, Buscate un Novio, The Catbird Seat, Cerulean's Love, Chromewaves, Crimson Stigmata, The Crutch, Dasp, DreamtimeMix, Each Note Secure, Ending East, Famous for Dying, Fire of Love, Fruits of Chaos, Good News/Bad Music, Good Rockin' Tonight, Heraclitus Sayz, House of Leaf+Lime, IHOPussy, Into the Groove, John Peel, Juke Box, Keep C86 Alive, Kill All Artists, Kingblind, LastSoundofSummer, Life of a Spuckle, Lost Bands/New Wave Era, Milk Cocoon, Mod Pop Punk Archives, momomomomomomomo, Mona Lisa Overdrive, Music of Aodai, Music For the Free World, Music for Unicorns, Mystery and Misery, No Night Sweats, No One Here Is Asking, No Picasso, Nobu Log, Perfumed Garden=Peel, Pitchfork, PWI, The Pop Group, Popsheep, Preservation of Music I Love, Punk Rock I.M.V, Punk Vault, Rock de Siempre, Rock'N'Roll in the Real World, Sixeyes, Some Depression, S. I Learned Today, Sonic Overload, Sounds Like Funday, Spoilt Vict. Child, De Subjectivisten, Sweet Blasphemy, Swish, Swung by Seraphim, TtIKtDanceAgain, Teenbeat Mailing List, Telephone Thing, Torr, Upon First Listen, Uncritical, Verbose Coma, Wants 2B Nameless.


ÉLECTRO/DJ/MASH-UP
Ambience for the Masses, Beathunters, //Blahblog, bOOmbOx, Boom Selection, Certified Bananas, Consumption, Cousin Cole, Creative Misuse, cry.on.my.console, Culture Deluxe, Deep Disco Force, disquiet, DJ BC, DJ Earworm, DJ Gloomybear, DJ Food, DJ JayR, DJ Prince, DJ Riko, Dopplebanger, Dr Drak Bazaar,(ed)it: 209, Emmet, Empire State Human, Eve Massacre, FakeID, Fettdog, Fetter Konig, Fourstones, GetchaBootlegOn, Go Home Productions, IDC, Lenlow, Lionel Vinyl, McSleazy, NeverHeardIt, osymyso, Poj, Reset Music, Scum Music, Songfight, SutureSounds, Sychophantom, Tone 396.


MINIMAL/EXPÉRIMENTAL
3 Notes and Running, Conet Project, Eigenradio, Experimental Audio Psychology, Found Tapes, ihypq, Oljud, Quiet American, Radiant Slab, RIAA is my Fave Band.


VIDEO GAME
8 Bit Peoples, 8 Bit Weapon, The Advantage, GameboyzzOrchestra, The High Voltage SID Collection, Kong in Concert, Metroid Metal, The Minibosses, One Up Studios, Overclocked Remix, Video Game Archives, Video Game Pianist, Virt.


EXOTICA/OBSCURE
365 Days, April Winchell, Basic Hip Digital Oddio , Belly Bongo, Cake and Polka Parade, Cinema VII, Dana Countryman, Ditties for the Party, Doctor Demento, El Bakkar, Empty Handed, Frank's Vinyl Museum, Gojira 69, Goofspot, Hepcat Willy, Little Marcy World, Mark VII, Mister Swank, Music 4 Maniacs, Nothing Exceptional, Pastor McPurvis, Rato Records, Raymondo's Dance-O-Rama, Record Brother, Rummage/Crevices, Sem Sinatra, Show and Tell, Singing Science, Space Age Pop, Space Debris, Spitzenschlager, Splogman, Strange Records, StrangeView Productions, Ta Hu Wa Hu Wei, Tape Findings, Tumbleforms, Vegas Vic's Tiki Lounge, Weirdomusic, Your Pal Doug, Zong of the Week.


WORLD
AkwaabaSound, Asian Classical, Balkan/Greek Folk, Benn Loxo du Taccu, The Big City, Byzantine Choir, Fat Planet, Funky Do Morro, Hindi (Pre-'60), It's A Trap!, Mari-Posa, Middle East Traditional, Native American Music, Norwegian Eardrums, Radio Bastet, Recommended Records, Russian Folk, Skeptical Bollywood, Sounds of Sweden, Stap Isi, Swiss Yodeling Music, Steev's South America, Think Small, Turkish Delight, Umeån Tunes, Wirtualna Polska, Worldly Disorientation, Yugoslavian Mexican.


AUTRES RESSOURCES
100 Songs/1 Disc, Auctioneer Champions, Audiobooks for Free, The Authentic History Center, Banned Music, Bootleg, Dell's Den, Drummerworld, Early/Renaissance Music, The Fan Soundtrack Listing, God Shamgodd's Mix, Hippocampus, House of 250 Suns, Kiddie Records, Live Music Archive, Musical Family Tree, Noam Chomsky Audio, The Oak Room, Oozak=Kazoo, Orrin Hatch Sings!, Project Gutenberg AudioBooks, Radio Lovers, Songs to Wear Pants To, Theremin Vox, USAF Heritage, Vienna Veggie Orchestra, Virtual Bird, Voices on the Wind, World Fiddle Music.


GROUPES/ARTISTES
Admas Band, Apeonaut!, James Apollo, Apollo 13, AshTree, At Dusk, Beats in Space, Big Wassabi, Blimpus, Blue T-Shirt, Alison Breitman, Buddha Brains, Kate Bush, Ce'Cile, The Changes, Chaussette Verte, The Cinema Eye, Leonard Cohen (Live), Cracks in the Sidewalk, Da Back Wudz, Dear Leader, Desperate Bicycles, DJ Sherburne, Bob Dylan, Excepter, Feist, Four Eagles, Matt Sandy Band, Gamelan Nyai Saraswati, Glideascope, Go Robot Go, Nina Gordon, Growch, Haunted Ink, Haunted Pussy, Heather Christian, Hello Nurse, The Hypertonics, it's matt, The Jennifers, Juliette and the Licks, Kurt, Lâszlô Hortobâgyi, Kleptones, Lady SOV, Letting Up D.G.F., Maps of Norway, Marissa Marchant, The Marks, Richard Marriott, Angie Mattson, MC Chris, MC Frontalot, Nellie McKay, Meiko Kaji, George Michael, Monkees, Morrissey, The Party Party, Plastic Little Raps, Port Authority, Pretty Flowers, Princess Superstar, Prodigy, Public Enemy, Qua, The Revelators, The Roots, Science Groove, The Sermon, The Shifties, Silver Jews, David Singer, Ryan Smith, Soft, Song Corp., Soulfege, Sparkola, Andrew Spencer, Spinal Tap, Stop Children, Sweet Billy Pilgrim, David Sylvian, Shooby Taylor, TMBG, Timbaland, The Vamps, John Vanderslice, Julian Velard, Tom Waits, White Stripes, The World, X-Wife, Youngblood Brass Band.

LABELS/STORES/RADIO STATIONS/NOT-FOR-PROFIT RECORDS, ETC.
2IfBySea Records, 4AD Records, Amazon, Ampcast, Amulet Records, Aquarius Record Shop, Bastard Jazz Records, Beggar's Group Records, Better Propaganda, Big Dada Recordings, Blue Note Records, Boombastic Radio, Boombox, Brazil Music, Comfort Stand Records, Daptone Records, Document Records, Epitonic, Foul Country Records, Free Sample Zone Records, Frigital Records, GLOBALPOPCONSPIRACY, Glorious Noise Records, Glurp Records, Illegal Art, Insound, Internet Archive, IUMA, K-Records, Ken Nordine, Lakefront Prod.LightinAtticRecords, Magnatune, Matador Records, Miz Kafrin Records, NetLabel, NPG Music, On Classical, Opsound, Protest Records, Pure Volume, Radio Kurtodrome, Real World, Redder Records, Reptilian Records, Ropeadope Records, Salon Audiofiles, Samadhisound Records, Secretly Canadian Records, Shirl+Spinoza Spin, Smithsonian/Folkways, Soulseek Records, Sounds Are Active, SpinTheGlobe Radio, Spinart Records, Starving But Happy Records, Studio Distribution, Surfdog Music, Thinner/Autoplate Records, Tofu Records, TVT Records, Ubiquity Records, V/VM Test Records, Village Voice, Warp Records, Weed, WFMU, WM Recordings, XL Records.


AGGREGATORS
1MillionFree (SomeLegal), Ampari, Berkeley Place, EC Brown, Fingertips, Hellthy, Hip/Ster/Eo, The Hype Machine, I'm A Cuckoo, Lonesome Music, Lupatarkastaja, Mixtaper, MP34U, MP3 Blogs, MP3 Jackpot, My Ol' KY Blog, My Shared Folder, My Space Music, Oddio Overplay, Smartmusic, Some Velvet, Totally Fuzzy, USounds, V.23, Web Nymph, Webjay, Will's Music Blog, Zero Transmission,Zombizi.

Je vous rapelle qu'il est interdit de télécharger de la musique sans en payer les droits. Vous ne pouvez télécharger de la musique gratuitement que si l'auteur vous y autorise.Je vous rapelle qu'il est interdit de télécharger de la musique sans en payer les droits. Vous ne pouvez télécharger de la musique gratuitement que si l'auteur vous y autorise.Je vous rapelle qu'il est interdit de télécharger de la musique sans en payer les droits. Vous ne pouvez télécharger de la musique gratuitement que si l'auteur vous y autorise.